keepin' it REAL in Mexico: An Adaptation and Multisite RCT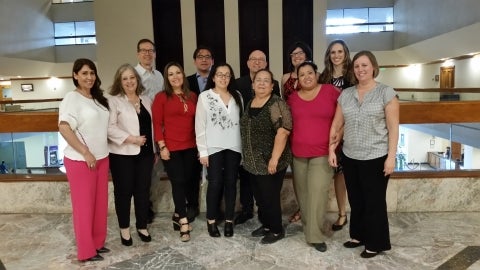 Target Population:
Early adolescents (7th grade) in major metropolitan areas of Mexico.
Project Team
:
Arizona State University - Arizona, U.S: Flavio F. Marsiglia, PhD (Principal Investigator), Stephen Kulis, PhD (Director of Research), Stephanie L. Ayers, PhD (Assistant Director of Research), Mary Harthun (Curriculum Development and Teacher Training), Grace Alderson (Program Coordinator)
Mexico City: Maria Elena Medina Mora, PhD (Co-Principal Investigator), Miguel Angel G. Mendoza Melendez, MD (Research Director), Tania Real Quintanar (Project Coordinator)
Guadalajara: Dra. Bertha Lidia Nuño Gutierrez, PhD (Research Director), Gloria Quezada Alvarado (Project Coordinator)
Monterrey: Dra. María Dolores Corona Lozano, PhD (Research Director), Xótchil Nayeli Flores Gomez (Project Coordinator)
Project Status: Active
This study aimed to address the rising rate of substance use among Mexican youth, and their connection to widespread community violence, by culturally adapting, implementing, and testing the keepin' it REAL (kiR) prevention intervention in Mexico's three largest cities: Mexico City, Guadalajara, and Monterrey. The project included a cultural adaptation phase and pilot test, followed by a large randomized controlled trial.