keepin' it REAL /Mantente REAL Pilot Test in Nogales, Mexico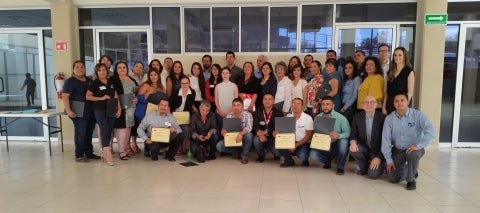 Target Population:
Early adolescents (7th grade) middle school students in a Mexican city bordering the US
Project Team
:
Flavio F. Marsiglia, PhD; M. Hilda Garcia Pérez, PhD; Stephen S. Kulis, PhD
Project Status: Active
Sharp increases in substance use rates among youth in Mexico are a major concern in both Mexico and the US, and the US-Mexico border region has one of the highest drug use rates among youth. This collaboration between researchers at El Colegio de la Frontera Norte and at GCAHR advanced prevention science by better understanding how culturally influenced gender norms affect substance use offers, attitudes, and behaviors, as well as knowledge on the relationship between exposure to community violence and youth substance use in Mexico. The study also evaluated the applicability and feasibility of universal prevention programs along the US - Mexico border.