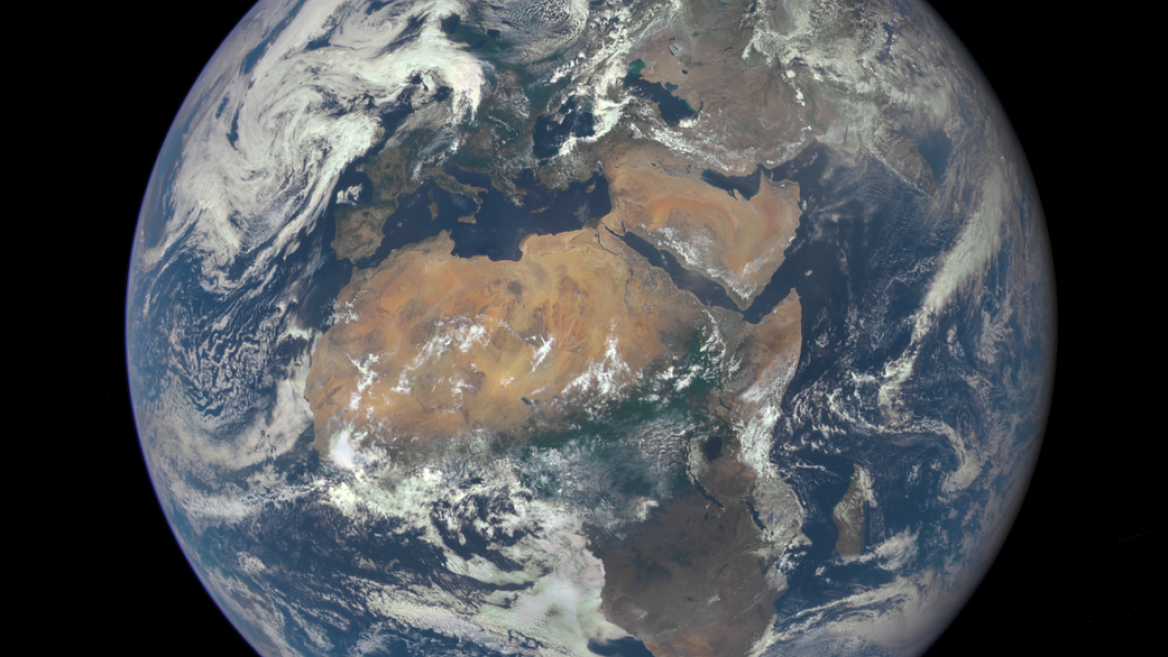 2 ASU projects among top 100 proposals for MacArthur $100 million grant
The MacArthur Foundation on Wednesday announced that two Arizona State University projects are among the highest-scoring proposals, designated as the Top 100, in its 100&Change competition for a single $100 million grant to help solve one of the world's most critical social challenges.
The two ASU proposals — keepin' it REAL, a youth substance abuse prevention program, and a Global Biodiversity Observatory, a system of satellites, analytics and decision-support tools to monitor real time changes in Earth's natural capital in unprecedented detail — are both aiming to expand their impact globally.
The recipient of the $100 million grant will be announced in fall 2020.
'keepin' it REAL'
School of Social Work Regents Professor Flavio Marsiglia and the Global Center for Applied Health Research developed keepin' it REAL (kiR), an adolescent drug prevention program based on scientific data and respect for local cultures. The program teaches a repertoire of drug-resistance strategies: refuse, explain, avoid and leave (REAL).
It has been used in a number of nations, including the U.S., Guatemala, Mexico, Spain and Uruguay. The center is soliciting support to expand its outreach into sub-Saharan Africa.
Video by ASU Research
"Epidemiological data shows that young people in sub-Saharan Africa are in an upward trajectory in terms of their use and abuse of alcohol, tobacco and other drugs," Marsiglia said. "This is the right time ...  Governments and NGOs in sub-Saharan Africa are ready to take action and are ready to collaborate and make it happen."
Time and funding are the main challenges, he said.
"Often governments or NGOs approach us to replicate one of our evidence-based interventions like kiR. They want to do it quickly because of their pressing needs," Marsiglia said. "The challenge is to convince them about assessing the cultural appropriateness of the intervention before implementing it widely. Once we identify what needs to be changed and what components need to be adapted, we have to make those changes in a systematic way and test for the effectiveness of the new adapted program. All this takes time and money."
The group recently completed such an adaptation in Mexico with kiR, with more than 6,000 middle schoolers from three cities participating. Because many programs tend to be male-centered and because current levels of violence in Mexico affect many teens, Marsiglia said, the program added violence prevention and a gender component. Working with a team of Mexican investigators, their study found stronger results as a result of grounding the intervention in local context.
"We cannot make the mistakes of the past and import solutions developed in the rich north and expect that those solutions will be acceptable, effective or sustainable in other contexts," he said. "Investing in creating capacity within country and taking the time to do it right will have a lasting effect that will benefit all of us. Each time we engage in joint projects with partners in other countries, we learn as much from the experience as they do."
Global Biodiversity Observatory
Greg Asner, director of ASU's Center for Global Discovery and Conservation Science, is behind the Global Biodiversity Observatory project. Asner's team currently maps land biodiversity, greenhouse gas emissions and coral reef health from a "super plane" equipped with 3D mapping tools. With additional funding, the observatory project will employ Earth-orbiting satellites with miniaturized imaging spectrometers connected through artificial intelligence to drive a new internationally accessible decision-support system, empowering a rapid reversal of biodiversity loss.
"Our team and colleagues have done the math, the analysis, and the vetting of the world's climate and biodiversity data. We know this: We cannot solve the climate change problem without simultaneously saving biodiversity," Asner said. "Biodiversity is a huge part of the solution because nature pulls a large amount of excess carbon that we've put in our atmosphere back into the ground. 
"Think about this: All of the fossil fuel we continue to burn today is literally the carbon we've pulled out of the ground that was previously placed there via photosynthesis by ancient plants. Fossil fuel is past photosynthesis. We need to put it back in the ground, and nature is one of our best chances we have to do it."
Video by Asner Lab
The goal is not to compile academic data, but to provide information that is immediately actionable. This past summer, the center teamed with Hawaii's Department of Land and Natural Resources Division of Aquatic Resources and the National Oceanic and Atmospheric Administration in a massive community effort to constantly monitor Hawaii's coral reefs as the Pacific Ocean experienced record-breaking temperatures. Such conditions can lead to coral bleaching, stressing the reef and causing irreparable damage.
The team was able to give real-time updates of the coral conditions across the islands, recieve coral reef reports from citizen-science efforts and worked quickly with a number of community groups to get the message out about ways to help mitigate damage, such anchoring away from reefs and using reef-safe sunscreen.
Asner says that at this stage, they have the elements lined up to create a new kind of observatory that brings biodiversity and related issues such as carbon and water security into the hands of researchers and the public. Additional resources will allow building out additional satellites and the application of their AI techniques.
"We cannot do this work alone at GDCS," Asner said. "We are deeply partnered with the world's most innovative aerospace company, called Planet Labs, as well as our impact partner, One Earth. And that's just the inner part of the inner circle. We are teamed up with the U.N., a global network of NGOs and national and subnational governments. We will need to make this information obvious, accessible and everyday to every planetary citizen possible, and that will mean teaming up with the world."
100&Change vetting
The top 100 represent the top 21% of competition submissions. The proposals were rigorously vetted, undergoing MacArthur's initial administrative review, a peer-to-peer review, an evaluation by an external panel of judges and a technical review by specialists whose expertise was matched to the project.
Each proposal was evaluated using four criteria: impactful, evidence-based, feasible and durable. MacArthur's board of directors will select up to 10 finalists from these high-scoring proposals this spring.
The competition cycle repeats every three years. In December 2017, the Sesame Workshop and International Rescue Committee were awarded $100 million in the competition's inaugural round to educate young children displaced by conflict and persecution in the Middle East.
"MacArthur seeks to generate increased recognition, exposure, and support for the high-impact ideas designated as the top 100," said Cecilia Conrad, CEO of Lever for Change and MacArthur managing director, 100&Change. "Based on our experience in the first round of 100&Change, we know the competition will produce multiple compelling and fundable ideas. We are committed to matching philanthropists with powerful solutions and problem solvers to accelerate social change."
Since the inaugural competition, other funders and philanthropists have committed an additional $419 million to date to support bold solutions by 100&Change applicants. Building on the success of 100&Change, MacArthur created Lever for Change to unlock significant philanthropic capital by helping donors find and fund vetted, high-impact opportunities through the design and management of customized competitions.
The top 100 are also now part of the Bold Solutions Network. Launched this week, it's a searchable collection of the top 100 with fact sheets and project overviews that aims to connect donors with projects that align with their goals.  
Top photo by NASA